Another example of the performance of the Dept. of Education. This time, instead of a SWAT team to collect student loans, they are hiding the truth. Why? That's a good question.
These Christian Times
SCROLL DOWN FOR NEWS AND VIDEOS:  
 What is behind the drive in the alternate media to prove that The Sandy Hook School shooting was a hoax and a fraud. Why do so many believe that some of the children weren't killed on that fateful day? Does the Alternate Media expect us to believe that no children were killed? If that is the case than how do you get a whole town be in on the conspiracy?    The conspiracy theorists went wild when the FBI released their report on the Sandy Hook shooting that was heavily redacted. This only made the situation with the conspiracy theorists even worse. By redacting so much info this gave fuel to the fire that a something was amiss. Here is a sample of what I mean.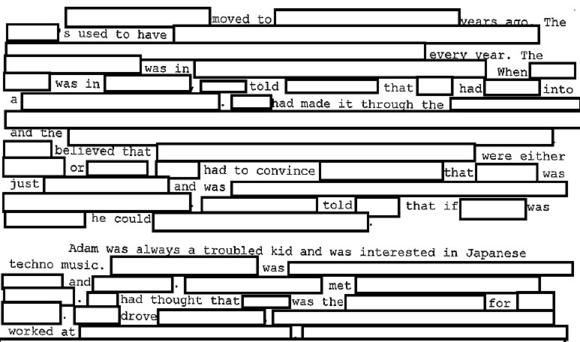 Add that to the charity work popping up days before the shooting makes it hard for people to…
View original post 578 more words